Quick note:  You can now register on my site. On the right side, click on the link that says, "Register".   Soon, I'll get this figured out and be able to notify you when new material goes up. Thanks and Ride Safe.
Looking at my black draggin brand jeans, it's plain to see white stains all over them. What are those from, you might ask?  Those are salt deposits from sweating like a hash cook over a hot grill in a kitchen with no windows.
Or, in this case, riding a motorcycle sitting on a very hot engine long enough to bring buns to a nice toasty finish.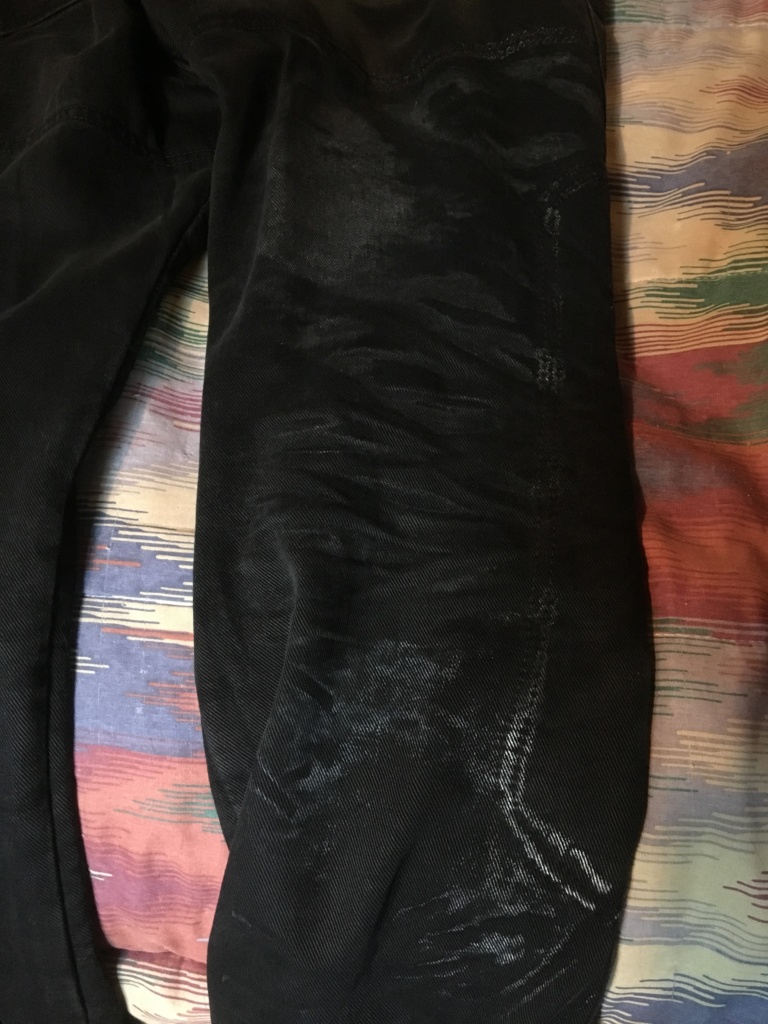 It was stressed over and over on the Women's Freedom Ride the need to drink lots of water. I'm not one to drink much water and I returned from a 3 day ride earlier this year and felt awful the day after. All day long, I felt drug out and run over. I now think it was dehydration.
At every fuel stop, which is roughly every 2 hours on a road bike, I made it a point to drink a bottle of water and the same at lunch. I never did feel poorly even after 14 days of riding, even in high heat. This is now part of my regimen and I keep bottles of water in my saddlebags.
I also feel free to salt my food liberally. I can see I'm getting rid of it, so my main worry is having enough of it in my body.
Ride on, Wind Sisters.